---
Visit Tuscany
There are many excellent reasons for choosing to visit Tuscany. Many decide to spend their stay in Tuscany to be able to appreciate the extraordinary artistic and cultural offer, while others prefer a holiday in the nature of the splendid Tuscan landscapes.
Lovers of good food and wine lovers come to Tuscany to taste the simple and genuine flavors of local dishes and wines.
Those who love walking, on the other hand, choose the paths of the mountains, cyclists the curved hills, lovers of the sea the coasts and islands. Finally, foreign students choose Tuscany to learn the Italian language and culture.
There are so many interesting things to do and see in Tuscany that it is sometimes difficult to choose where to start. Certainly Florence, Siena and Pisa are among the main destinations, but the list of Tuscan "cities of art" is much longer and also includes Arezzo, Cortona, San Gimignano, Lucca, Volterra, Pienza, just to name a few.
Contact us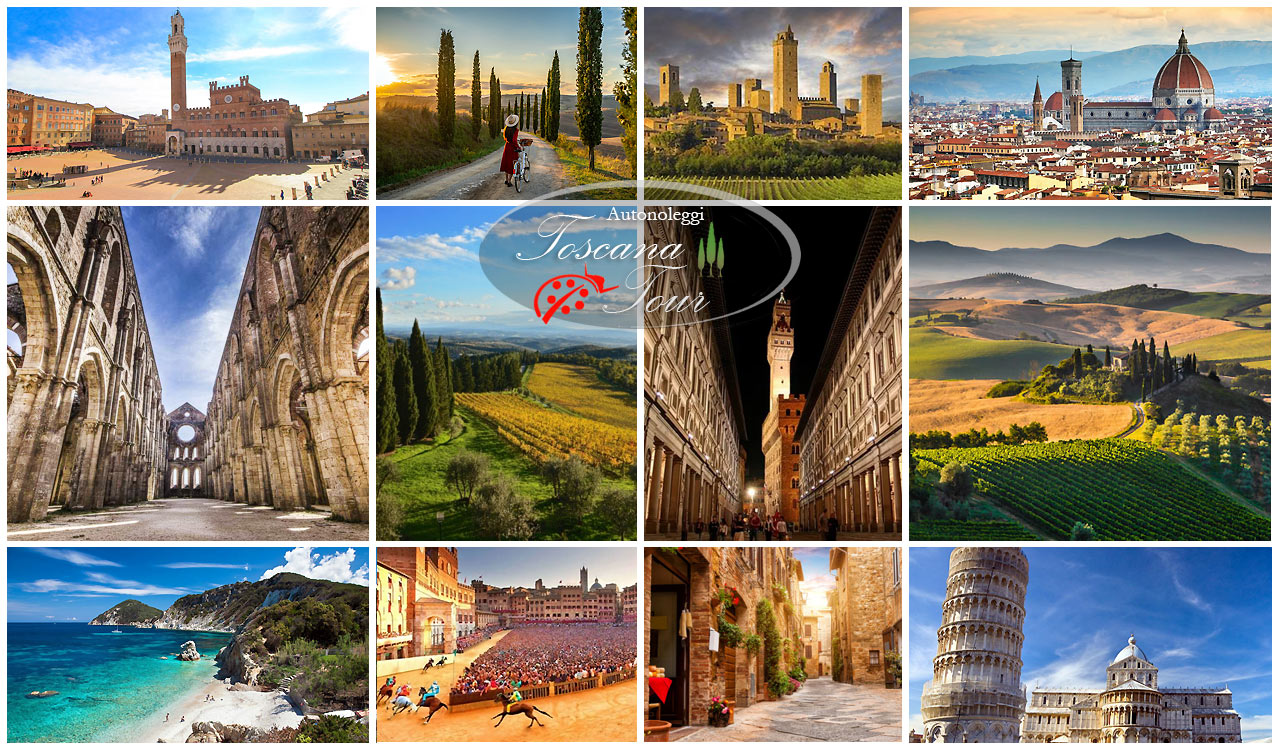 Tours in Tuscany with the splendid cities of art and the most famous areas of the region
TOSCANA TOUR operates in the granturismo minibus rental sector, our vehicles are equipped with all the comforts needed to travel in complete safety and comfort. Our strength are the magnificent places in Tuscany where we will take you to discover beautiful cities of art and wonderful landscapes.